Anzer plateau ( Anzer Ballıköy )

It is a plateau located 35 km south-west of Ikizdere district of Rize. It is named Ballikoy with the name of Anzer and it is 90 km away from the city center of Rize.
In addition to being the region where the world famous Anzer honey is produced, it is home to many endemic species of flowers. It attracts many local and foreign tourists to the region. It was declared a tourism center by the decision of the Council of Ministers in 1988 and hosts peaks exceeding 3100 meters and small glacial lakes within these peaks.
Anzer Plateau It is worth seeing with its thousands of flowers and endemic flora and fauna. In addition, it is suitable for trekking, paragliding and peak climbing as an alternative tourism activity and provides transportation to Bayburt on the one hand and Uzungol Tourism Center on the other.
Anzer plateau ,which is one of the highest plateaus of Rize İkizdere district, starts to fill with the plateau migration that started in May.
Beehives placed in certain regions in Anzer plateau begin to fill with good weather, foggy and rainy pile prevents bees from making honey, Anzer plateau filled with Anzer flora which the bees work on.
Anzer honey production is increased by grazing the animals in certain regions in Anzer in order to avoid damaging the flora of flowers where small and large cattle are grazed in the upper part of the anzer .
Anzer migration started in May and lasts until August 15th. Producers of honey milking between 15 August and 20 August According to the climatic conditions.

ACCOMMODATION AND PLACES IN ANZER PLATEAU
Anzer Ballıköy plateau centered about 2400 2600 metersbetween. Infrastructure services have been completed in the village center. Grocery store, ptt (post office), butcher, coffee shops and restaurants are in service.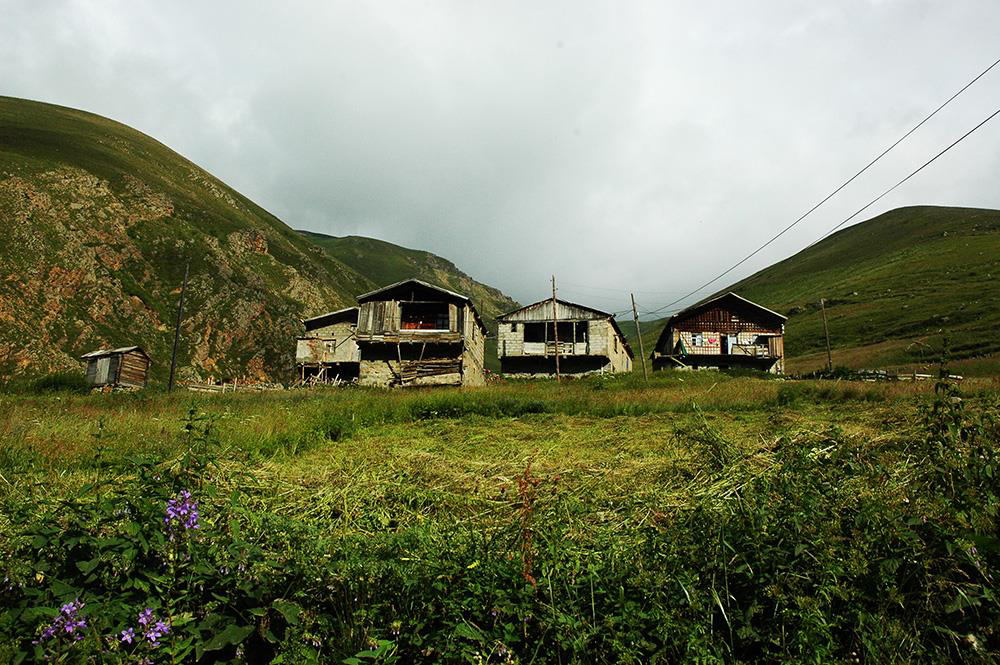 In winter, Anzer plateau is closed to access from snow. The road to Anzer opens in April. Village life continues until winter prevents further transportation in the autumn. Villagers generally live in the center and other provinces of Rize in winter .
Anzer , Alcahal, Buzlağan, Herami mountains and crater lakes , which are worth seeing with their trekking, slopes, mountains, 9 large and small crater lakes and historical wooden houses appealing to nature lovers, are waiting for visitors.
These lakes can be reached by car to the Dipsiz lake on the Alcahal mountain. Other lakes can be reached with a one-and-a-half-hour pedestrian walk.
Crossing the Alcahal Mountain and reaching the summit of the mountain road on the dirt road reaching Bayburta, it is possible to watch a bird's eye view of both valleys at the crossing point separating the Rize - Bayburt province border.

We recommend you to drink the spring water of Anzer and the healing water known as Red Water between the village center and the Kosmer Plateau.
Tag: Anzer , Anzer ballikoy, ballikoy, anzer ballikoyu Anzer plateau, anzer plateau, anzer village, Rize anzer, Rize Ikizdere anzer, where is anzer, anzer transportation, how to get to anzer, where is anzer, anzer village, anzer plateau, anzer bali village, anzer bali plateau